WAXAHATCHEE — AMERICAN WEEKEND
The lo-fi approach gave these 11 songs a heartbreaking sense of immediacy but didn't make for an easy album. Scrape off the crusty dusty noise that comes with tape recording though, and you've got yourself a record on a level most singer/songwriters could only hope to achieve.
THE ASTEROIDS GALAXY TOUR - OUT OF FREQUENCY
Danish offspring of ABBA and THE SOUNDS. Fun songs (with the occasional statement even) that feature horns like they used to sound back in the 1960's. Bonus points for having a singer that makes cute sound tough and tough sound cute (or something). Awesome pop record!
MURDER BY DEATH — BITTER DRINK, BITTER MOON
Still blending Country and Goth with a bit of Punk and a hint of Shoegaze, these guys (m/f) made my jaw drop with both this incredible collection of wonderful songs and the artwork their limited edition vinyl came in. Uh-may-zing.
THE MENZINGERS — ON THE IMPOSSIBLE PAST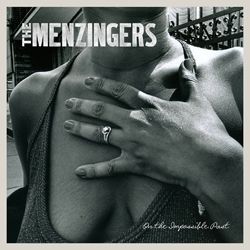 The opening barrage of 'Good Things' - 'Burn after Writing' - 'The Obitiuaries' - 'Gates' alone is enough to put this one on the "future classics" list for sure. If, however, you'd still not be convinced, keep listening till you reach 'Casey' and 'I Can't Seem to Tell.' I cannot handle this level of sing-a-long p0nx.
GRIMES - VISIONS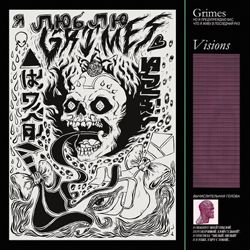 Everything about GRIMES should make me cringe and go sob for mankind in a far-off corner of the earth. Instead, CLAIRE BOUCHER put out an album of electronic soundscape, dance pop, 1990's R&B type thingies that I have yet to spend a day not listening to. Visions is turning out to be one of my favorite albums of the past couple of years, and I'm sure that if you'll give it a spin, you'll be hooked to.
WHITE LUNG - SORRY
20 minutes of unbridled P0nx. Hashtag SnortGlue. Hashtag FuckYou.